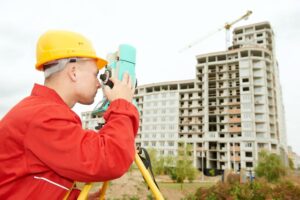 When civil engineers first plan to develop a property, they require land surveyors to provide accurate measurements and information about the land. Land surveyors are responsible for mapping and establishing property boundaries. They provide information about the property's topography and existing buildings or improvements. Since civil engineering often requires structures and other infrastructure to be placed on top of the environment, land surveyors play an important role in civil engineering projects.
Here are a few reasons land surveying is essential for a civil engineering project to succeed.
Inspect High-Risk Areas
When civil engineers need to work on high-risk projects, such as bridges, they often turn to land surveyors who have the equipment to assess a project site without putting staff in danger. Drone use in land surveying plays an essential role in collecting accurate data. A land surveyor can use a drone to assess areas that people can't easily or safely access. Using a drone is much safer and can deliver more detailed results, as it can navigate around complex terrain or structures and gain a bird's-eye view of a property.
Collect Accurate Data for Proposals
When a civil engineering organization submits its proposal, it needs public support. If a project appears dangerous, the public or lawmakers might vote against it. Accurate data helps engineers create a proposal that shows the infrastructure will be as safe as possible. A land surveyor might use a 3D simulation via drone survey to show how a structure will impact the environment. Suppose the survey reveals a new road could lead to erosion in the surrounding area or impact water flow. In that case, civil engineers can adjust their proposal to account for these potential dangers.
Resolve Legal Disputes
Some civil engineering projects face disputes over private and public property. When there's a dispute about property lines, land surveyors can help resolve it. Usually, a land surveyor will conduct a boundary survey to establish whose land the civil engineering company is developing their project on if a private landowner may believe the project crosses over to their property. They will often use a drone to conduct these boundary surveys to establish property lines faster. A land surveyor can quickly resolve legal problems and stop delays by using advanced technology to complete their boundary survey.
A land surveyor is necessary for a safe civil engineering project, but those aren't the only people they assist. It's important to recognize when you might need a land surveyor in your own life. Call (812) 663-6526 to contact a licensed land surveying team for your next home build or outdoor renovation.