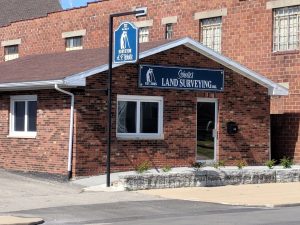 Scholle's Land Surveying Inc. is an Indiana professional surveying company serving Decatur County and all of Southeast Indiana. For over 12 years we have given our clients clear, accessible, reliable information about crucial areas of their land. We are trained and experienced experts in measurements, ALTA & NSPS land title surveys, boundary laws and deed interpretation, and we are pleased to put our experience to work for you.
As land is developed and communities continue to grow, the role of professional land surveyors is becoming increasingly important. From the initial assessment of your land or prospective property to the final notarization of your drawings, we work with you every step of the way to ensure your information serves your needs exactly. A land survey provides in-depth details about your property and can be used in a variety of cases including legal disputes, utility installation and repairs, mortgage loans, site planning, soil erosion plans and many more.
Scholle's Land Surveying Inc. is built on a decade of honesty, meticulous attention to detail and extraordinary customer service. Contact us today to learn more about our surveys and let us assist you in your planning process or boundary construction.