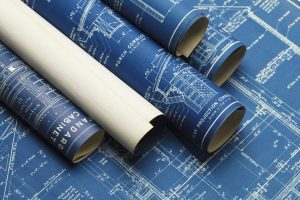 Owning land is a great investment, but if you're looking to build on that land, you'll need to acquire a residential site plan for the application. There are some things you'll need to prepare before building a structure on a property. We recommend getting a residential site plan done because it will help you out in the future. You could be avoiding legal battles with neighbors and more.
What is a Residential Site-Plan?
A residential site-plan is a drawing of the property which includes dimensions, current permanent structures and elements, as well as proposed additions to the land. It's always important to have the site plan as detailed as possible, so you don't run into any problems.
What is Included?
Property lines will be mapped out, and primary structures will be drawn. If you just have the property, then you won't have to worry about any structures if there are none. Also, the landscaping will also be identified. Trees, larger bushes, flower beds, and more are included in the detailed drawing on a site plan. Accurate dimensions and measurements will be observed and noted.
Scholle's Land Surveying
At Scholle's Land Surveying can give you a detailed land survey and residential site-plan to help you out with the process of building on your property. We meet with you and conduct extensive research on the property in order to make sure our land survey is accurate.
If you have a piece of property and want to build a home or other structure, make sure to get a residential site plan before any construction begins. If you want a trusted land surveyor to help you out, don't hesitate to reach out to us in Greensburg, IN, contact Scholle's Land Survey at 812-663-6526 today or visit us online for more information!